Dedicated to the art of cultivating "space to grow"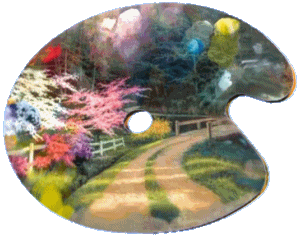 Why Cultivate Space to Grow?
We can choose to build innovative, accountable work environments where we develop people to do the right thing, share knowledge, and enjoy everyday life. The phrase "Space to Grow" comes out of our work with learning groups at NASA Goddard Space Flight Center where we are involved in a variety of cutting edge programs. The phrase was coined by program managers who are current members of a creative learning group (community of practice); these managers support the NASA missions and use the phrase "space to grow" to convey the essence of their experience working together.
Who Are We?
EDIN Associates is a woman-owned business based in Washington, DC founded in 1980 by

Master Certified Coach Joan Wangler (click here for Bio). Our mission is to help create and sustain healthy, collaborative knowledge communities where people can contribute their best talents and expertise.
Our network of senior certified coaches and trainers provide one-on-one executive, team and personal coaching, customized training, and presentations related to cultivating excellence and well being at work. We have coached and trained thousands of leaders, teams and individuals in government, private industry, non-profits and academia.
EDIN Associates is highly regarded for our work in the areas of emotional intelligence, community building, and creative thinking. We help build the social architecture for successful transfer of knowledge by nurturing innovative ideas and passionate people.
We offer a unique cognitive, emotional, and athletic approach to developing emotional competence called "The Exercising Emotional Fitness Series." In addition,we conduct ReFIREment Spas for leaders and coaches who are passionate about improving quality of life at work.
Currently we are leading coaching and community of practice initiatives with various directorates throughout NASA/Goddard Space Flight Center. Some of our other clients include: Navy, Army, Air Force, BoozAllen & Hamilton, PricewaterhouseCoopers, Bell Corps, Steptoe & Johnson, Defense Logistics, Studley. Energy, State, Montgomery County, Peace Corps, United Way, Center for Marine Conservation, Network Access Solutions, Nuclear Regulatory Commission, US Postal Service, Justice, National Institutes of Health, Agriculture, FBI, United Cerebral Palsy Associations, Phillips Publishing Company, Treasury, Cable & Wireless, Cyntergy, World Bank, Georgetown University, George Washington University, Education, American Society for Training & Development, and the Canadian Embassy.
What Some of Our Clients Say About Us...
"You've helped me fall in love again with what I do."
- J. Bradt, Director of Government Markets, The Canadian Embassy
"In today's ever changing work environment, it is critical for managers to seek out new tools to allow them to deal with conflict, to manage stress, and to build motivated and committed teams. Your class was a rare find and I wholeheartedly recommend it!"
- M.J. Hodges, Marketing Director, Morale, Wellness, Recreation, U.S. Army
"The Refirement Spa" is exactly what the business world needs today. When people are authentic in the workplace, energies are refired, creativity sparks, and work is meaningful. When people feel they can bring more of their true selves to work, their energies are replenished instead of sapped. The results for the organization are nothing less than transformational, creating an environment where superior performance, loyal customers, satisfied employees, innovation, and growth can thrive."
- K. Conron, Consultant and Former Training Director of Cable & Wireless
"Joan knew exactly when to soothe and when to challenge me, so the transition process was a time of blossoming and becoming instead of an anguished struggle. I can't imagine anybody better to have on your side than Joan."
- C. O'Toole, Author, Speaker on Complementary Cancer Treatments

EDIN Associates · 2827 29th Street, NW, Washington, DC 20008-4111 · 202-362-9756 · jwangler@edinassociates.com
Copyright © 2001 by EDIN Associates. All rights reserved.
tropikos Website Development · www.tropikos.com · hurstd@tropikos.com