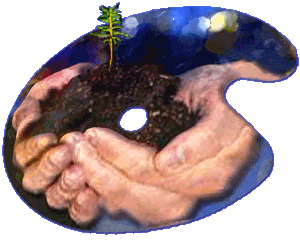 What is Coaching?
Coaching is a way of helping you make the best use of your innate talents and resources. Virtually anyone can benefit from coaching because it is a goal and results-oriented process that can focus on any area of your life. You may be looking to assume an exciting new challenge, improve a professional or personal relationship, develop a network of support, market yourself, prepare for a new assignment, lead a change effort, develop a healthier lifestyle, seek more balance, adapt to a changing life circumstance, find deeper purpose, just to mention a few possibilities.
Coaching is a process of equipping you with the tools, knowledge and opportunities you need to develop yourself and become more effective. In the business context, coaching can help you develop new insights into the skills, attitudes and behaviors that will better enable you to support the strategy of the business, arm you with more innovative ways to manage changes in your organization, align your team to meet business challenges, and create specific action steps to evoke immediate and long-term growth.
How Does it Work?
All coaching happens in conversations. The coach is a committed listener who gives you the gift of presence. The coach focuses on facilitating learning by working in partnership with you to unlock your potential determining what is important to you and then helping you to do something about it. The intention of the coach is not to provide answers but to help you view familiar issues, people and events in a new way and generate creative solutions to issues and concerns. The coach's job is to elicit solutions and strategies from you and enhance your competencies, resources and creativity.
There are a variety of tools that the coach may use to support you. The coach may ask questions, observe you in action, listen with empathy, explore alternatives, act as a sounding board, confront breakdowns, provide feedback, explore your potential. The coach will suggest readings, practices, resources and self-observations that are customized to your needs.
What are the Benefits to the Organization?
Coaching develops people who create more value for themselves and their organizations.
Successful coaching produces people who:
· are more personally and professionally productive

· utilize more of their natural talents and abilities

· are better leaders and developers of others

· are more emotionally competent

· lead change efforts by changing themselves first

· are more loyal to the organization

· are committed to working on their own growth and development
The right coach brings out your personal best. We can connect you to the coach who would be best suited to your needs. We are a community of senior professional coaches who are highly skilled and experienced with backgrounds in organizational development, teaching, training, management and business. All of us have met the rigorous standards of being certified as coaches. Most of us are Master Certified Coaches as designated by the International Coach Federation.

EDIN Associates · 2827 29th Street, NW, Washington, DC 20008-4111 · 202-362-9756 · jwangler@edinassociates.com
Copyright © 2001 by EDIN Associates. All rights reserved.
tropikos Website Development · www.tropikos.com · hurstd@tropikos.com